PRESIDENT'S MESSAGE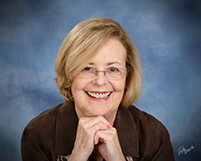 This vibrant Affiliate group draws from all over the greater Los Angeles area. While predominantly women, several men have joined our group and have been very active. We began as a group of women who were working and thus, unlike most Affiliates who met at lunch during the week. Our concentration has been providing tickets for children in group homes to attend the Symphonies for Youth. In the past we have given 130 tickets per year.

Our program year entails four events, usually with some music provided, in different venues: member homes, churches, or other places. Additionally, we often have a summer trip to a music festival, such as the San Luis Obispo Mozaic, where we stay in a hotel, attend selected concerts and have lovely dinners in local restaurants. These events and the festival are priced separately from the annual dues, so members can choose as their schedules allow.

We are happy to have any interested people join us.
Bee Campbell, President, COPW 2023-24


Opening the Concert Hall to Disadvantaged Children is a cornerstone of COPW's mission.

It's not about the orchestra. It's not about the hall. It's not about the games and activities. It's about the kids, showing youngsters who are among the most vulnerable in our community that beauty still exists and the mystery of classical music is not so mysterious after all.

For more than fifteen years, the Committee of Professional Women (COPW), an Affiliate of the Los Angeles Philharmonic has donated tickets to youngsters residing in group homes to attend a performance of the LA Phil. These half-day events are presented six times a year at Walt Disney Concert Hall and are a part of the LA Phil's Symphonies for Youth concerts. The concerts are dedicated to and designed for youngsters ages five to eleven.
COPW received a Gold Book Award from the League of American Orchestras for this program in 2008. Since that time, the number of tickets donated has increased 50 percent and in 2013 the program was expanded to include residents of domestic violence shelters. Mothers and their children are now able to attend a concert together—
many for the very first time—to experience beautiful music in a safe and welcoming environment.

OUR MISSION


The mission of the Committee of Professional Women is to encourage women and men in business and the professions to support the Los Angeles Philharmonic Orchestra. By attending concerts and exploring cultural and educational events sponsored by the committee, we seek to further our appreciation and understanding of symphonic music and the arts in the greater Los Angeles area.

Learn more about us . .






OUR EVENTS
COPW hosts four events each year, held at private homes and venues throughout the Los Angeles area. Cost for attending these musical and cultural events is kept at a reasonable price and include a meal or tea, as well as live performances and lectures. In addition, COPW arranges a long summer weekend of music for members and their friends at various music festivals in Southern California. View our events . . .