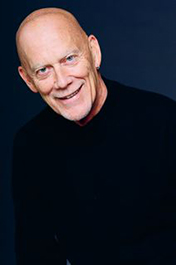 UPCOMING EVENT

When: Friday, October 28, 2022
Program: "Strictly Sondheim" presented by Professor Jonathan Bailey
Where: Zoom
Contact: Adrienne Bass, phrogg8@gmail.com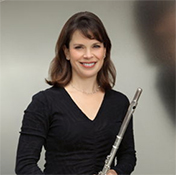 PAST EVENTS

When: May 7, 2022
Program: Installation/ La Phil Flautist Catherine Karoly
Where: California Yacht Club
Contact: Annette Colfax acolfax@gmail.com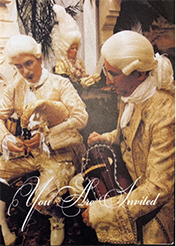 When: February 5, 2022
Program: Bruce Teter/ Musette and Curtis Berak/viele a roue French Baroque Music
Where: Zoom
Contact: Rea Crane crane.rea@gmail.com
When: October 30, 2021
Program: Cellist Fang Fang Xu
Where: St. Bede's Episcopal Church
Contact: Becky Nedelman becknedel@aol.com 310-394-4005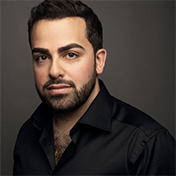 When: May 22, 2021
What: Louis Lohraseb - Conducting 101
Location: ZOOM
Contact: Marion Joy mljoy2900@gmail.com (310) 204-0776

When:March 13, 2021
What: Jonathan Bailey discusses the American Musical as a Social Statement
Where: ZOOM
Contact: Rea Crane, Chair (310) 578-8260 crane.rea@gmail.com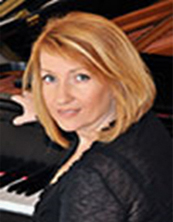 When: January 23, 2021
What: Marina Grozdanovic Piano Recital
Location: ZOOM Contact:
Co-Chairs Ed and Judy Hirsch (818) 998-5773 ejhirsch@mac.com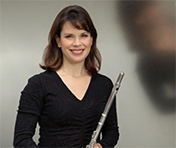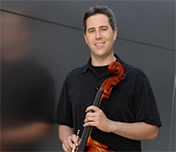 When: November 19, 2020, 5:00 PM
What: Recital by LA Philharmonic Musicians, Catherine Karoly (Flute) and Jonathan Karoly (Cello)
Location: ZOOM
Contact: Rea Crane, Event Chair crane.rea@gmail.com or
310-578-8260 to RSVP by Nov. 16 and receive the link for the performance.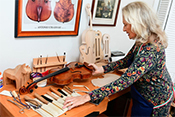 When: October 13, 2020 at 1:00 pm
What: Virtual Tour and Discussion at a Violin Making Workshop
Location: ZOOM Event
Contact: Event Chair, Karen Scharre kascharre@gmail.com or 310-994-8396
to RSVP and receive Zoom link and password to this meeting

When: March 14, 2020 (Postponed due to COVID-19)
What: Cellist Fang Fang Xu
Location: St. Bede's Episcopal Church, 3590 Grand View Blvd. Los Angeles, 90066
Contact: Raymee Olin Weiman raymeeo10@gmail.com 310-459-2708
Emily Lawrence unmistakablyemily@gmail.com 310-454-1715

When: February 22, 2020
What: Wine and Design Excursion
Location: Wine and Design 3208 1/2 W Magnolia Blvd., Burbank 91505
Contact: Nan Flette n.flette@att.net 626-440-1763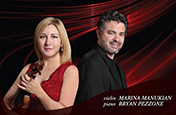 When: January 25, 2020 11:00 to 2:30
What: Annual Meeting
"Enlightenment Duo" - Marina Manukian, violin / Bryan Pezzone, piano
Location: Pickwick Gardens 1001 W. Riverside Drive Burbank, CA 91506.
Contact: Nan Flette (626) 440-1763 n.flette@att.net or Jane Goichman (323) 465-5626 goichphoto@earthlink.net
When: October 26, 2019 10:30 am - 2:00 pm
What: Potential New Member Event
Duet with Susan Greenberg (Flute) and Cristina Montes-Mateo (Harp)
Location: San Fernando Valley Arts and Cultural Center - Tarzana
Contact: Annette Colfax (310) 395-1398, acolfax@gmail.com or Reiko Sakata (626) 303-1660, rtsak303@gmail.com
When: March 10, 2019
What: Spring Event
Where: Home of Judy & Ed Hirsch
When: May 18, 2019
What: Installation of Officers
Where: Bistro Gardens
When: February 9, 2019
What: Annual COPW Meeting with performance by 2nd oboe from the LA Phil, Anne Marie Gabriele.
Where: Napa Grille


When: August 28, 2018 11:30 A.M
What: King Tut Exhibit & IMAX Movie
Where: California Science Center
Cost: $35.00 which includes an 11:30 showing of the "Mysteries of Egypt" on the 7 story IMAX screen, followed by lunch on your own in the museum's food court, and touring the exhibit at 1:30. Parking is $12. There is a Metro stop at the Museum. Make check payable to Rea Crane and mail to her at 311 Bora Bora Way; #217; Marina Del Rey, CA 90292.
Contact: Rea Crane crane.rea@gmail.com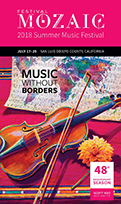 When: July 27-29, 2018
What: San Luis Obispo Mozaic Music Festival
Rooms were blocked for the COPW group at the La Questa Inn at $200.57/night. The trip included:
3 concerts, 1 picnic lunch with wine tasting, 2 Dinners and 1 Brunch. Cost: $460.
Co-chairs: Rea Crane and Inez Lopez.
Where: San Luis Obispo, CA

When: June 9, 2018
What: Day trip to Ojai led by Chris Upton
Where: Ojai, CA
When: March 10, 2018 at 2:00 pm
What: COPW Spring Event
Where: At the home of Ed and Judy Hirsch
22217 Romar Street, Chatsworth, CA 91311
818-998-5773
Cost: $25.00 Members, $10.00 Guests
RSVP: RSVP to Judy Hirsch.

Members and guests enjoyed an afternoon tea with music by talented members of COPW. Several of the performers have played with orchestras and /or trios and quartets.
When: February 3, 2018
What: COPW Annual Meeting
Where: The Shakespeare Club of Pasadena, 171 Grand Avenue, Pasadena
Time: 11:00 am-2:00 pm
Cost: $55.00
RSVP: Kathy Forsman kzforsman@msn.com Santa Monica, CA 90403
Musicians: Mingyoung Chang, violin; Mark Kashper, violin; Leticia Strong, viola; all of whom are members of the LA Philharmonic. The musical program:
Beethoven - Trio in C Major op 87 for Two Violins and Viola
Bartok - Selections from 44 Duos for Two Violins, Sz. 98
Dvorak - Terzetto for Two Violins and Viola, op. 74

The program was followed by a catered luncheon and short business meeting. The Shakespeare Club of Pasadena is a lovely Italian villa built in 1928 as a private residence. It is now used for private events.


When: October 28, 2017
What: New Member Event with the LA Recorder Orchestra
Where: St. Bede's Church
Contact: Mary Anne Roelke ciao2mar@gmail.com (310) 317-0688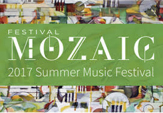 When: July 28-30, 2017
What: Mozaic Summer Music Festival
Where: San Luis Obispo
Contact: Rea Crane 310-578-8260
Crane.rea@gmail.com



When: June 3, 2017, 11:00-2:00
What: City of Angels Saxophone Quartet
Where: Bistro Garden 12950 Ventura Blvd, Studio City, CA 91604
Invitation: Will be sent by May 1
Contact/RSVP by May 25 to: Mary Tower, 310-394-7146; mtower@verizon.net



When: January 7, 2017, 11:00 am -2:00 pm
What: Annual Meeting - L.A. Philharmonic's Sarah Jackson, Piccolo, performing
Where: St. Bede's Episcopal Church, 3590 Grand View Blvd., Mar Vista
Chairs: Rea Crane and Michelle Dennis
RSVP to Michelle Dennis, 4126 Coolidge Ave., L.A. 90066 by Dec. 30, 2016.
Questions? Contact Rea Crane 310-578-8260 or crane.rea@gmail.com.
The cost is $45.00.


When: October 29th at 11AM-2PM
What: New and Prospective Member Musical and luncheon
Where: A Spanish Revival style residence in La Habra Heights
Music: Chamber music by the Fiddle-stix string quartet


When: Weekend of July 22-24, 2016
What: Trip to the Festival Mozaic in San Luis Obispo. Attend 2 evening concerts and a special brunch concert, enjoy dinners at McPhee's Grill and Buona Tavola.
Where: Accommodations at La Cuesta Inn
Questions to Carole Pearman or Annette Colfax, RSVP to Inez Lopez
When: June 25, 2016 10:00 a.m.
What: In and Out Board Luncheon (for incoming and outgoing COPW Board members)
Where: Volunteer Cottage at the Hollywood Bowl
Co-Chairs: Rea Crane and Annette Colfax
When: June 19, 2016
What: Day trip to Corona del Mar Baroque Festival: The Hanoverian Putsch including Brandenburg Concerto No. 1
Where: Lunch at 1 p.m. at Bahia Corinthian Yacht Club, 1601 Bayside Drive, Corona Del Mar
Concert 3:15 p.m. at St. Mark Presbyterian Church, 2200 San Joaquin Hills Rd., Newport Beach 92660
Chair: Rea Crane
When: May 21, 2016 from 2:30-4:30 p.m.
What: NELA, San Gabriel and Verdugo area Meet and Greet
Where: The home of Sona Boyd in Burbank
Chair: Julie Mairs
Get to know other COPW members living near you in a friendly early summer environment

When: Saturday, May 7, 2016 11 a.m. to 2 p.m.
What: Installation Brunch and Concert
Where: Bistro Garden, 12950 Ventura Blvd., Studio City, CA
RSVP to Gail Heltzer
Entertainment: Yve Evans, Jazz Pianist
When: April 12, 2016 4-6 p.m.
What: Westsider Meet and Greet
Where: Colfax residence in Brentwood Park

When: March 26, 2016
What: elecTRIOcity Chamber Ensemble
Where: Home of Ed & Judy Hirsch 22217 Romar St. Chatsworth


When: Jan 16, 2016
What: Annual Meeting with performance by Camille Avellano, First Violins with the Los Angeles Philharmonic
Where: St. Bede's Episcopal Church, 3590 Grand View Blvd, Mar Vista
Chairs: Cec Schulman, Mary Tower, Annette Colfax, Elaine Berman




When: October 17 at 9:30 am
What: New Member Picnic at Hollywood Bowl Museum with Museum Tour
Where: Hollywood Bowl Museum
Chair: Marion Joy and Carli Rogers


When:
Sept. 29. 2015 7:00 pm
What:
Opening Night Gala-Los Angeles Philharmonic
Where:
Walt Disney Concert Hall
In and Out Board Meeting: Potluck Luncheon
For all members of the current and incoming COPW Board
When: August 22, 2015 11:30 am - 2:00 pm
Where: Ellen Johnston's Home
11923 Salem Drive
Granada Hills, CA 91344
Chair: Rea Crane


New this year!! COPW went to La Jolla for our annual music festival trip, August 14-16.
Trip Highlights included:
• Dinner on the ocean-view terrace of George's on the Cove in La Jolla
• "Three Great Quintets", a concert of the La Jolla Summerfest, led by Cho-Liang Lin and featuring compositions by Granados, Dvorak and Franck
• Private tour and reception at the Museum of Making Music, followed by dinner nearby at Bistro West.
• A concert at MoMM featuring music from South America played by an acclaimed soloist of the Paraguayan harp.
• Sunday open house at the home of COPW member and interior designer B.J. Peterson - overlooking the ocean in Laguna Beach.
Co-chairs: Rea Crane and Annette Colfax
When: June 7, 2015
What: Pasadena/Glendale Meet & Greet
Where: Adrienne Bass Home
When: May 31, 2015
What: Valley Meet & Greet
Where: Judy Hirsch Home



When: May 9, 2015
What: 50th Anniversary Installation of Officers, Recital, Luncheon and Silent Auction
James Miller, Trombone, Los Angeles Philharmonic performed
Where: California Yacht Club, Marina Del Rey
When: April 19, 2015
What: Westside Meet and Greet
Where: Annette Colfax Home


When: Sunday, March 15 from 12:15 PM to 3:00 PM
What: COPW was extremely pleased to have Rachel Spidell playing the French Horn with a piano accompanist. This musical afternoon started with a Prosecco Reception at 12:15, music at 1, followed by high tea at 2.
Where: The Promenade Grand Lobby and Terrace 121 South Hope St. (across from the Disney Hall)
Event Chair: BJ Peterson


When: January 31, 2015
What: Annual Meeting: Celebrate COPW's 50th anniversary with "COPW and the LA Phil LIght My Fire". Our guest performer was LA Philharmonic Director of Volunteer Activities, Melanie Sanguinet, who is an accomplished accordionist with over 20 years of performing experience.



When: November 8 at 10:30 a.m.
What: Join COPW for an inside look at the history and beauty of Pompeii. Guests welcome.
Location: California Science Center
Event chair: Colleen Robertson



When: October 19, 2014
What: New Member Tea - Marina Grozdanovic
Location: Hirsch Residence
22217 Romar Street Chatsworth, CA 91311


When:
August 23, 2014

What:
Grammy Museum Tour

Location:
LA Liv

When: July 25-27, 2014
What: Mozaic Music Festival Weekend
Location: San Luis Obispo



When: May 17, 2014
What: Installation of Officers - Ben Ullery, Assistant Principal Violist, LA Philharmonic performed
Location: Shutters Hotel-Santa Monica
Photo: Courtesy LA Philharmonic-Mathew Imaging



When: March 16, 2014
What: Mark Swed, LA Times Music Critic
Location: Valley Hunt Club-Pasadena



When: January 26, 2014 2:00-4:00 pm
What: COPW Verdugos, San Gabriel, and North East LA Neighborhood Get-together with wine and cheese
Location: Bud and Nan Flett's House - 3350 Tyrell Place Glendale, CA 91206.





When: January 18, 2014
What: Annual Meeting - Geneva and Nathan Lewis performed.
Location: St. Bede's Episcopal Church-Mar Vista


When: December 15, 2013 3:00 P.M.
What: COPW Westsiders Get-together with Wine and Cheese
Location: Elaine Berman's House, 2930 Nielson Way #309, Santa Monica, Sea Colony II


When: October 5, 2013
What: New Member Tea
Location: Hirsch Residence
22217 Romar Street Chatsworth, CA 91311
Co-Chairs: Judy Hirsch and Tom Munsell.



When: August 10, 2013
What: Art Tour of Metro Stations/Lunch at Plum Tree in Chinatown
Location: Meet at Union Station



When: May 25th, 2013
What: Installation of Officers, 11:00 am
Location: Casa Del Mar Hotel, Santa Monica


When: March 16, 2013, 11:30 – 3:00 pm
What: Johnny Mercer's Braille Institute Children's Choir with a Buffet that followed.
This was a very special event –"Music Alone Shall Live." All of the LA Phil affiliate groups contribute to the Braille Institute so we thought it would be great to showcase their award-winning Children's Choir. Their Gold Award from the Forum Music Festival places them in the top 10% of children's choirs in the nation. They also brought a newly constituted 10 person strong young men's choir for us to enjoy.
Location: St. Bede's Episcopal Church, 3590 Grand View Blvd.
Los Angeles, California 90066
Co-chairs: Rea Crane, Annette Colfax


When: January 12. 2013, 1:00 – 4:00 pm
What: UCLA Ethnomusicologist Li Chi will play the Erhu with Buffet to follow
Location: A Food Affair
1513 South Robertson Blvd.
Los Angeles, California 90035
Co-chairs: Colleen Robertson, Rea Crane, Mary Tower